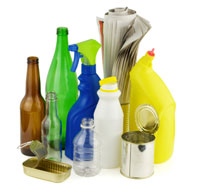 NWRWMG has launched a major public procurement tender process to develop energy recovery facilities with the capacity to deal with approximately 70,000 tonnes of waste per year and MBT facilities with a capacity of approximately 140,000 tonnes of waste per year.
The procurement was publicised in the European Journal. The contract is expected to be awarded before the end of 2012 and the MBT and energy recovery plants are anticipated to be fully operational within 3 years.
To this end, the NWRWMG has been co-ordinating a £500m public procurement exercise – one of the biggest the region has seen – to deliver new waste management facilities for the area which will reduce the environmental impact of waste and ensure the region meets European Union waste targets.  Launched in February 2009, the competition is now in its final stage with the final tender being received in August 2011, from the SBS (Shanks/Brickkiln/Sisks) consortium. 
From the start of the competition, companies have put forward increasingly detailed proposals on their plans to develop a combination of Mechanical Biological Treatment (MBT) and Energy Recovery technologies to treat waste which can't be recycled.
Councillor Evelyne Robinson, NWRWMG Chairman, said: "This is one of the largest and most complex procurement projects ever undertaken in the North West and will radically modernise and improve the region's waste management effort. "The technologies employed at the new waste facilities will bring the North West in to line with those European countries at the forefront in dealing with unrecyclable waste and ensure we avoid potentially severe EU fines for failing to reduce our reliance on landfill.
The NWRWMG has carefully managed the procurement process since it was launched, closely scrutinising each bid at every stage of the process to ensure we can achieve the most economically waste management solution for the region."